Enjoy a meal in our lush, art deco inspired dining area, or eat al fresco on our covered and heated terrace. At The Bracebridge you'll find great food and fantastic views.
Our restaurant
The finest and freshest food
We love locally grown foods because they're delicious, fresh and good for the environment. Discover internationally inspired dishes and classics featuring seasonal ingredients.
You'll find all the crowd-pleasers like fish and chips, burgers and pizza. Order a steak or lobster from the grill. We love vegans and vegetarians too, our menus are made for everyone.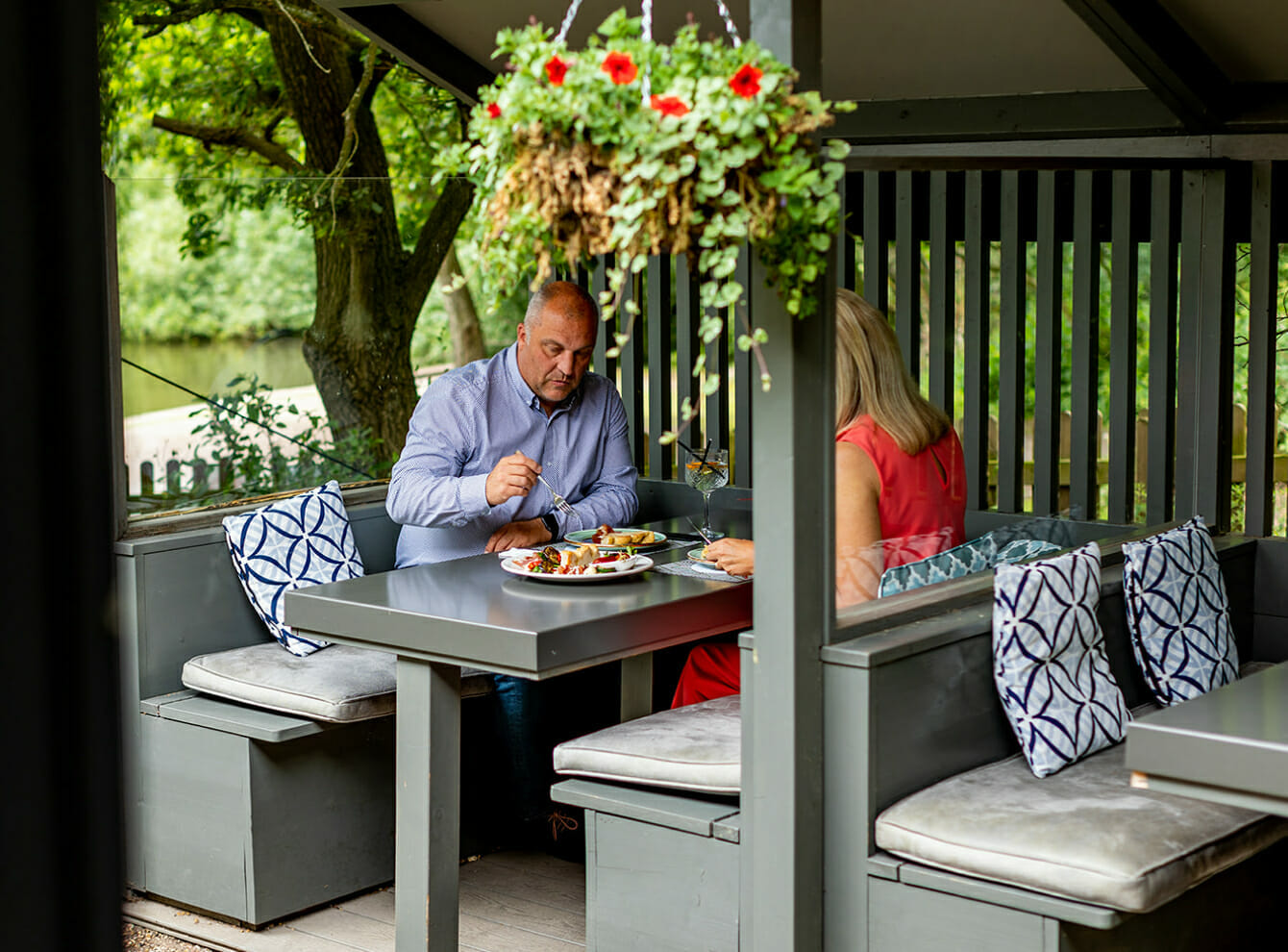 Our terrace
Great food with a view
We know you're going to enjoy the food, but our views are amazing too. Nestled in the woods and on the shore of Bracebridge Pool our location is something else.
This is why we've covered our terrace and added faux fur blankets and heaters. You can never be quite sure of the British weather, but you can enjoy our views in comfort all year round.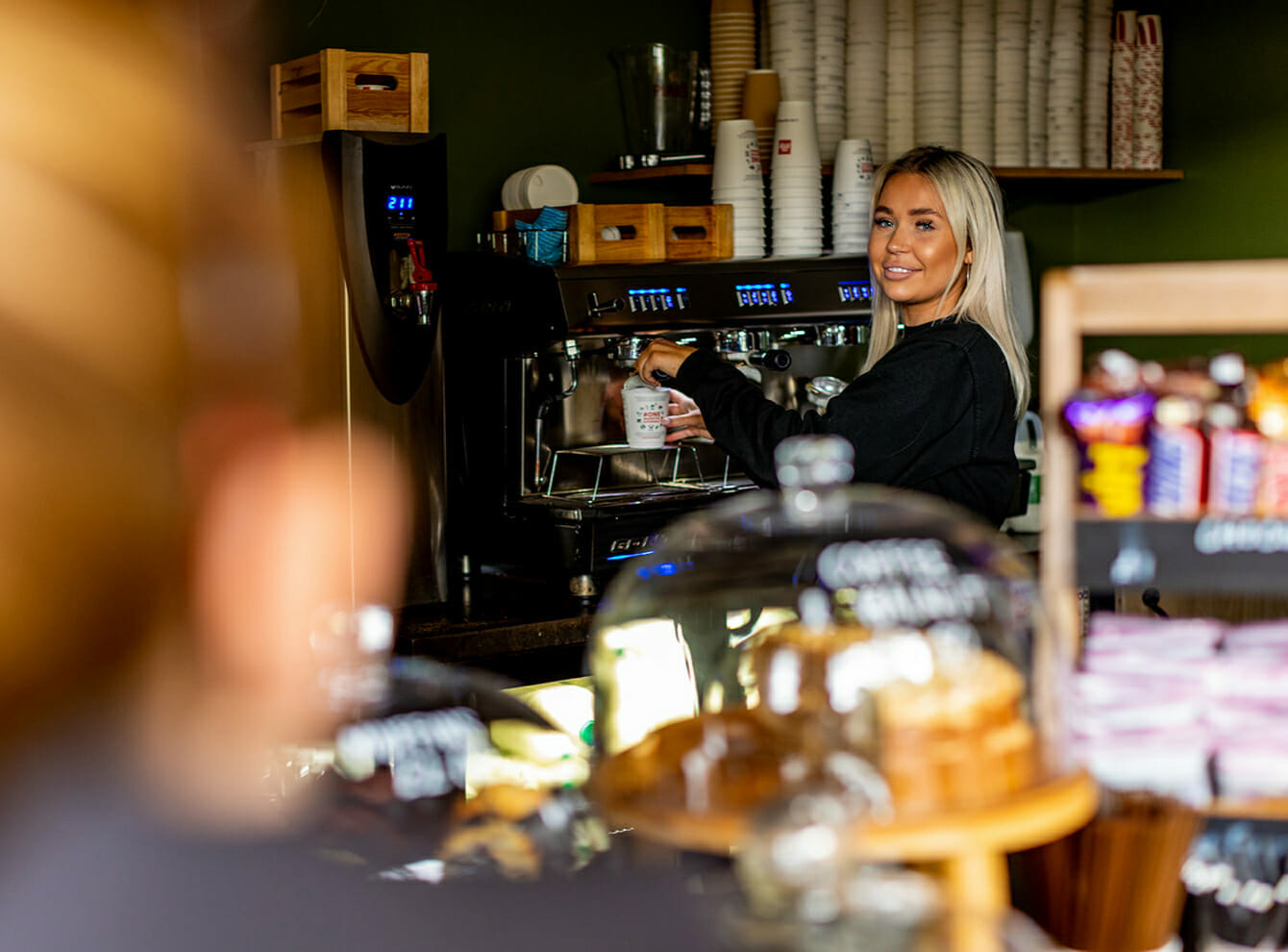 Our Kiosk
The great outdoors
Our kiosk is very popular with walkers and cyclists. Dogs too, for those who bring a friend. Kiosk refreshments are available Tuesday to Saturday from 9am.
There's loads of choice on our kiosk menu – breakfast sandwiches, lunch baguettes, burgers and fries. Then take the opportunity to sit by the lake and enjoy the great outdoors.